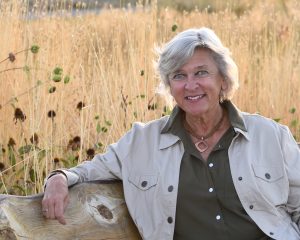 Sonja Lange Wendt is an award winning author for the Cultivating Compassion in Children books series and cultivator of the Intergenerational Reading & Seeding program. She uses a variety of different characters between books, rototilling difficult topics related to inclusion, ageism,  self-image and self-identity to bring them to the surface for discussion, awareness, comprehension and compassion. In addition to the Children's book, she has also written a parenting book as part of the series.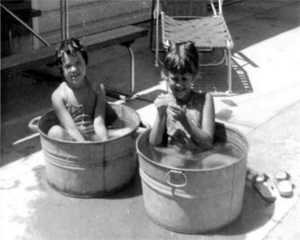 Since Sonja was 3 years old, she loved playing in the outdoors and experiencing nature. This passion only grew as she got older and connected even more to outdoor activities with her husband and family. Her children's books are about nature, natural things, and/or were inspired while being in nature. She will say that she is always learning and growing and doing what she can to educate and sensitize herself to be a more compassionate person. She is driven to be able to reach children and get them thinking and acting out of compassion establishing a habit of it while they are young.
Sonja's first story was written in a notebook in 2014 prompted by the wrinkle cream advertisement. She attended some writing and publishing classes through Gotham Writers out of New York when IBM offered incentives to learn a new career after being laid off. She pursued different publishing companies experiencing the cold and long silence of no response. She was feeling discouraged and wondered if this just was not meant to be. She would get encouraging notes from her oldest daughter on Mother's Day Cards and birthday cards saying she was looking forward to seeing those books getting published. Her husband put out a carrot that if she published and sold a certain number of books, he'd take her for a weekend at the five-star, beautiful Broadmoor Hotel in Colorado Springs, something she has wanted to do. She connected with Dom Testa, a published writer, speaker, and well-known morning show radio host in the Denver area. He suggested connecting with Judith Briles, The Book Shepherd, who works with authors globally to create published books, and a publisher of over 37 of her own books. Judith opened an exciting passage in Sonja's life that lead down a path to pursue her new passion to increase the awareness and sensitivity in children, to help them become more compassionate human beings. Sonja's first books were published, spring, 2020.
Getting the seeds of compassion written in the books out into the hands of people, or more commonly called "marketing," was a challenging task. One idea was to create or "cultivate" Intergenerational Reading & Seeding programs that bring children and seniors together for an event. These events bring not only children and seniors together, but also high school teens as helpers, and parents. These events address many objectives, some that were planned, and some that weren't, some directly and some subtly, including ageism, loneliness, self-image, finding meaning and purpose in life, companionship, and connections. This is done through a hands on ice breaker between the child and a senior, a story reading on ageism/inclusion/acceptance along with discussion, a related craft, and ending with breaking a snack together. Each event adds a multitude of new connections.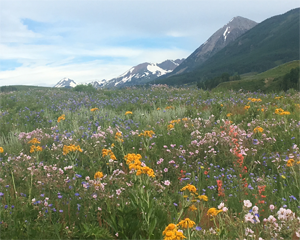 Sonja currently lives in unincorporated Jefferson County, between Boulder and Denver Colorado surrounded by the city of Westminster. She also has dwellings in Crested Butte and Grand Junction, Colorado. Sonja was born and raised in Eau Claire, Wisconsin, a college town, by the Eau Claire and Chippewa Rivers. She was the youngest of 4 girls. She played outdoors from sunrise to sunset from spring through fall with her neighborhood best friend, who happened to be born one day before her, going inside only when called for lunch or "supper." In summer they would do all sorts of fun creative things like filling tubs with water in the morning and let it heat up in the sun for a hot tub experience in the afternoon. In the evenings they would join the older kids in a game of kick the can. In the fall they played in the leaves using them to outline the frame of a house, when not raking and jumping in them, or creating some kind of craft with them.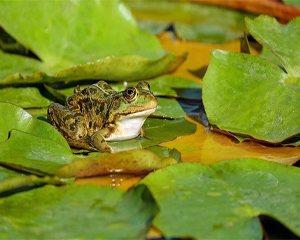 When she was young, her family rented a cottage for a week some summers with extended family. She remembers fishing with her older cousin and catching sunfish that he then would use for bait, thinking she didn't notice of course. She caught frogs and played with them in the water and sand and then placed them in plastic milk container during the night, only to find in the morning some were missing. The guys had gotten up early to fish and yep, used some of those frogs as their fishing bait!
Sonja went to a Lutheran parochial elementary school. She has experienced both ends of fitting in. At one extreme being one of the last chosen on the dodge ball team, yes, getting the dreaded ball in the face plant. On the other end of the spectrum, having 3 friends calling her best friend at the same time. In high school she was involved in band, orchestra, church handbell choir, and many extracurricular activities such as tennis, gymnastics, and track& field. She went to college in Eau Claire. After graduating with a Business degree in Information Systems there she moved to Denver, Colorado, following her rival high school sweetheart, who was going to School of Mines in Golden. They got married in Eau Claire but continued to live in the Colorado.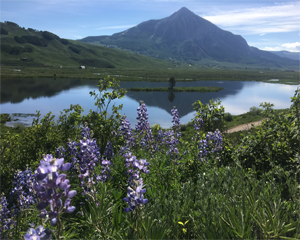 She has lived in the Arvada/Westminster area for over 30 years, working as a project manager for a large telecommunications company. She has two daughters that are just as involved and active as she and her husband are. Sonja got two master's degrees and a project management certification. Her husband and two daughters love the outdoors. She enjoyed scrapbooking when the girls were younger. Capturing the beauty of the outdoors is something she enjoys as she's trekking through the countryside, as you can see from some of her shots on this page. She played tennis in the area for over 25 years and since has turned over her tennis racquet to a pickleball paddle. She has been in the same book club for over 30 years. She joined not because she was an avid reader, quite the opposite she would claim. She joined to get some pressure to read some of the books this diverse group suggested. She plays on a golf league, social pickleball, taken up violin for a period of time and then switched over to ukulele. Music is always in her heart in some form.
Sonja would say this book journey has been  scary, risky, exciting, and fun driven by passion, a sense of accomplishment and a lot of learning. The connections it has created with a variety of people in different walks of life, and now some that will be life long friends, has been invaluable.