Society Leads Us to Believe That Only Youth is Beautiful.
I couple years ago I was told I needed  an anti-wrinkle cream to look beautiful, or at least, not ugly. It was an ad that popped in on my computer about a story of a little boy who had two grandmas. He called one his ugly grandma and the other his beautiful grandma. I had to read it again. Who would label their grandmas like that? What kind of advertiser would want to promote their product in that way! Then I wondered why this ad popped up in my feed. Is there a message for me here that I need that wrinkle remover cream?
In your mind, does your age match your true age. In my head my age ranges from a school age girl to someone that is more than twenty years younger than I really am. I look in the mirror and get a reality check! Humans grow, change, and age so quickly. Think of how a baby grows and changes dramatically the first year of life!
It is true, there is beauty in the youth. We also see beyond the youthful image and visualize the energy and vitality of being young and all the years, events, and opportunities ahead under ideal circumstances. Youthfulness creates energy and life in me.
But why do we have this need to go against nature? Aging is a natural, and yes, a beautiful process. My husband and I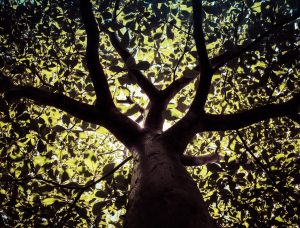 went on a walk last night. We went by the first house we bought; I had just graduated from college and he was still in college. It was a small brick home. We planted roses bushes along the front sidewalk and some trees in the yard. Those little one-foot trees we planted are now 25 feet high! They are beautiful, majestic, strong, and provide shade and shelter. They are old and beautiful.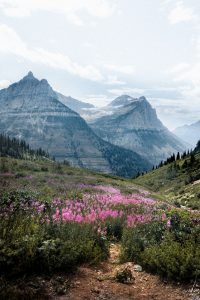 In meditation, yoga, Pilates, stressful situations, or spiritual gatherings I attend, we are often told to go to our happy place, to relax and to open our body, mind and soul. A lot of  people think of beaches, warm sand, and the ocean waves. That is a beautiful place to be. But my happy or deeply spiritual place is the mountains. Mountains are majestic and at the same time beautiful. They excite me, motivate me, and bring me respect, fear, and peace. Mountains are another natural part of nature that are old, and so beautiful.
This past month I was getting several messages about aging and beauty.  I heard on the news different stories of other people who are also seeing the beauty in the old, in natural beauty. First, I saw pictures of Katie Couric, who I first knew from her being an anchor on the NBC Today show. She is still in the media and going make-up free. She says regarding wearing no make-up, "… I feel liberated and vulnerable." I love that statement. We are more vulnerable when we "expose" ourselves and people really see us.
Then Justine Bateman from the show I watched growing up called the Family Ties Show, stated "ditch the fillers and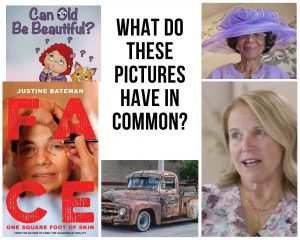 filters, and has her own book out about aging, called Face: One Square Foot of Skin. How many people have used fillers on their face to look more youthful and beautiful? And how many people, even children, use filters on their cameras  so they look as perfect as they can be?
If these weren't enough, I then saw a clip about this most adorable 82-year-old women. Her name is La Verne Ford Kimberly, a retired principle from Tulsa, Oklahoma. Kimberly has been dressing up for online church during the pandemic, with amazing hats and all, and looks absolutely stunning.  She is a perfect example of age, beauty and living life to its fullest.
Teach your children to see beauty in many forms. Guide them to understand that they can be natural and beautiful. Help promote their self-esteem. And for those of us who are getting older, which I believe everyone falls under that category, don't fight the changes, but embrace it! Have fun with it like Kimberly and enjoy life. Life is about constant change and yes, aging.
There was one good thing that came out of that ad for wrinkle remover cream that popped up under my computer feed. No, I didn't buy the cream and am now wrinkle free. But it did  inspire me to write my first children's book, Can Old Be Beautiful, and create the series, Cultivating Compassion in Children. This book is a great book for a child to give and read to a grandmother for Mother's Day!
Sonja Wendt
Enhancing children's sensitivity in human interactions one story at a time.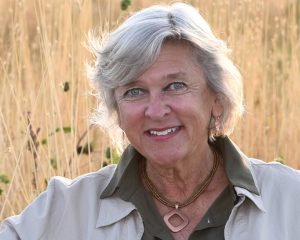 Author and Reading & Seeding Leader
Cultivating Compassion in Children Books Series
Books Available on Amazon: http://bit.ly/SonjaLangeWendt
©2021 sonjalangewendt All Rights Reserved